Victoria Hall, one of the major attraction in Geneva, Switzerland.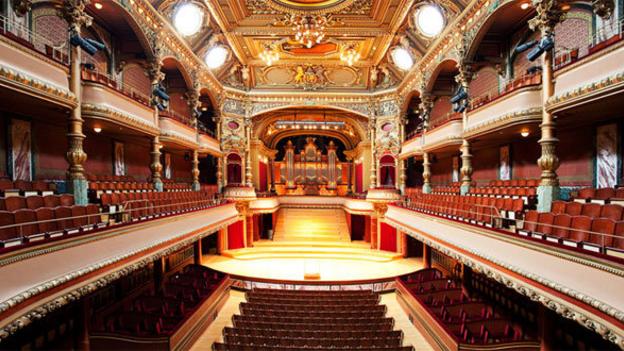 Victoria Hall
is a concert hall, located in Geneva, Switzerland, build between 1891-1894. It was build with the financial
support
of the consul of England, Daniel Fitzgerald Packenham Barton, he  dedicated it to Queen Victoria. Presently the hall is used for classical music performances. It is the place where International Musical competitions takes place.
See the video below for a classical performance music in Victoria Hall :